Costa Rica has grown in popularity over the years and in doing so has also become a top travel destination for those seeking something a little less "touristy" and a lot more exciting and adventurous. When it comes to what you can expect when shopping around for the perfect resort, there are really two distinct areas of the country. Guanacaste is known for posh Costa Rica resorts and hotels while the southern zone is most famous for it's boutique hotel experiences. Of course the Central Valley has it's share of fine Costa Rica hotels also but many travelers to Costa Rica prefer the coastal regions.
Below you will find a wide selection of our hand-picked finest Costa Rica resorts and hotels in the country. We pride ourselves in the listings we offer in our catalog because each one has been vetted by our own travel experts so we can be sure that any hotel or resort listed on our site is up to our strictest standards.
Feel free to browse our inventory of Costa Rica resorts and hotels. We hope you find the perfect one for you!
Featured Accommodations
Costa Rica Resorts & Hotels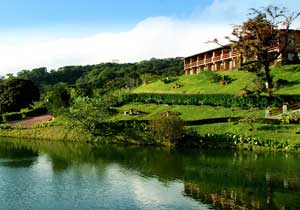 avg/night$205.00
El Silencio Lodge & Spa is a luxury hotel located in Costa Rica's Central Volcanic Valley viewing tropical cloud forest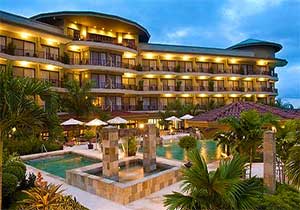 avg/night$238.00
Royal Corin is located in Arenal, a popular tourist area because of the Arenal Volcano (most active volcano in Costa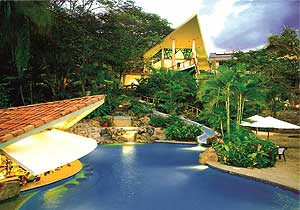 avg/night$250.00
Si Como No
Manuel Antonio Costa Rica

Perched upon the oceanfront terraces of Costa Rica's Central Pacific in Manuel Antonio, Si Como No Resort, Spa & Wildlife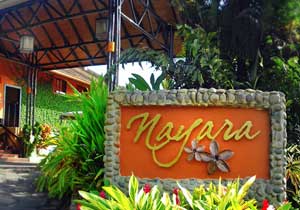 avg/night$443.00
Arenal Nayara is a luxury boutique hotel, widely recognized for it's premium amenities and ultra-personalized service. Located in the outskirts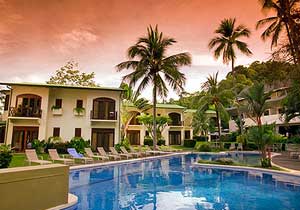 avg/night$143.00
Club del Mar is a resort and condominium positioned in Jaco, a popular beach town on Costa Rica`s Pacific Coast.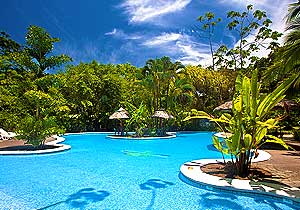 avg/night$223.00
Laguna Lodge is an eco-tourism hotel located in Tortuguero. While it sits on fifteen acres of trees and tropical plants,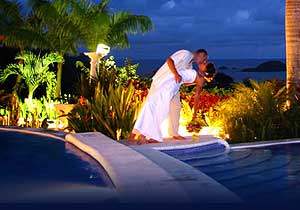 avg/night$250.00
A "parador" is a hotel with a European style to their design and the Parador Hotel in Manuel Antonio is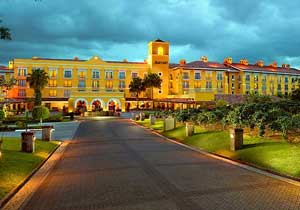 avg/night$223.00
Costa Rica Marriott is part of a renowned luxury hotel chain. Located in La Ribera de Belen in Heredia, just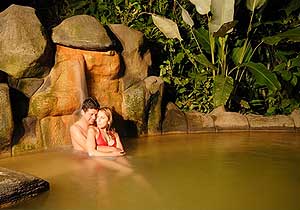 avg/night$99.00
Arenal Paraiso is a hotel and spa located in Alajuela that views the Arenal Volcano (one of the top must-see