Costa Rica Travel Returns 
Costa Rica Welcomes You Back!
It's been a very challenging time these last months, and Costa Rica, its government, its businesses and its people have taken every safety precaution in order that we can open back up to the world. And now we are open again, and waiting for you to visit Costa Rica!
And now, more than ever, it's important that you take advantage of a Costa Rica Vacations travel agent. We know the hotels with the best sanitary precautions, which tour operators are following safety and health directives, and the most reliable, comfortable and clean transportation options.
Equally important, we will keep you up-to-date of the requirements our government is asking our, to meet in order to enter Costa Rica.
Since 1992, Costa Rica Vacations has been providing personalized  Costa Rica Travel Services with customized vacation packages  for our clients. We have always known the best way to service our clients, and you can bet that this year we have been diligently honing our knowledge so that you will feel that Costa Rica is the place to go to rejuvenate from this crazy year!
The lion's share of our business comes from returning customers and referrals largely in part from our obsession in providing only the highest level of customer satisfaction. The team at Costa Rica Vacations are all highly skilled local travel experts who are ICT (Costa Rica Tourism Institute) certified and have extensively traveled from one corner to the next in search of only the highest grade accommodations and tours designed specifically for you!
Before the pandemic in 2019, according to the ICT, Costa Rica set a record in terms of international arrivals by registering 3,139,008 visitors by all ports in 2016. That was an increase of 213,880 compared to 2015. For the fifth consecutive year, over 1 million people from USA entered the country by all ports.
Where do they go once people get to Costa Rica?
According to our own guest records, 22% go to Tamarindo, considered by Esquire magazine to be "the most popular beach in Costa Rica." 18% go to Arenal and 17% pass through Liberia (where the Daniel Oduber Quiros International Airport is located).
16 % go to San José, the country's capital (also passing through Juan Santamaria Airport), while 18% chose Manuel Antonio and 7% Monteverde.

We at Costa Rica Vacations understand the importance of providing high value Costa Rica Travel services for our clients and therefore we've negotiated the best deals from hotels and resorts to river rafting, zip lining and para-sailing tours. Every hotel or resort listed on our site has been experienced by at least one of our travel experts in order to ensure all live up to the high standards our clientele have come to expect from CRV.
Our team of "on the ground" highly skilled travel experts are available anytime to answer any questions you may have – we encourage you to call our toll-free line anytime…even if to just chat. We're good that way.
Costa Rica Travel, Call Us Now! 1-800-906-4278(4CRV)
Costa Rica Hotels & Resorts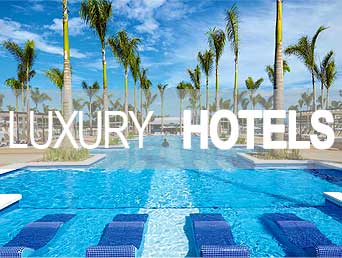 Most Popular Vacation Packages
Here is our most popular vacation packages as determined by our thousands of travelers just like yourself!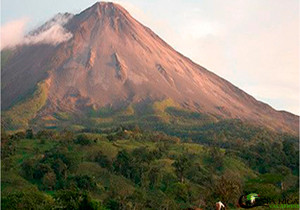 $1700.00
---
The geography of Costa Rica offers travelers unique opportunities throughout the country. If you are looking to experience the rainforest
---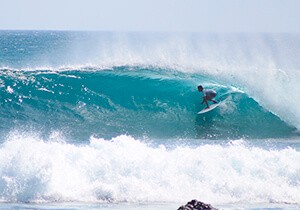 $832.00
---
Costa Rica is considered one of the world's best surf locations. Not just because of the famous spots like Witch's Rock, Nosara and Hermosa near Jaco, but because it gained its reputation from the myriad of hidden breaks that can be discovered by the intrepid surf adventurer.
---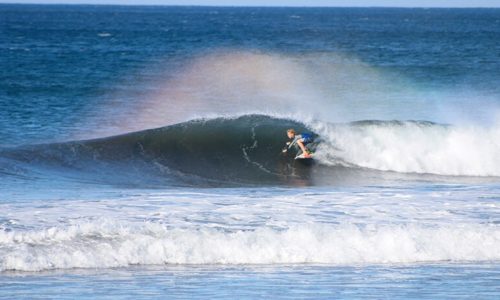 $1957.00
---
Costa Rica is considered one of the world's best surf locations. Not just because of the famous spots like Witch's Rock, Nosara and Hermosa near Jaco, but because it gained its reputation from the myriad of hidden breaks that can be discovered by the intrepid surf adventurer.
---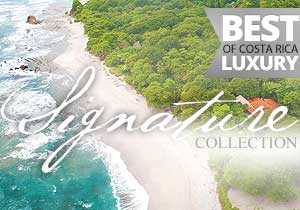 $10592.00
---
Like to travel in style? How about the doing it will enjoying the lap of luxury? Well Costa Rica Vacations (CRV) offers a collection of high-end vacation packages designed specifically for the discerning traveler who knows what they want in a luxury package. Enter our Signature Collection.
---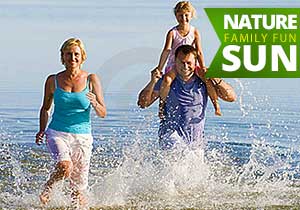 $1854.00
---
The Costa Rica Family Package is definitively one the whole family will remember. From everything including visiting live and erupting volcanoes, to visiting remote islands and tropical rain forest waterfalls, this will be an experience you'll be talking about for generations to come.
---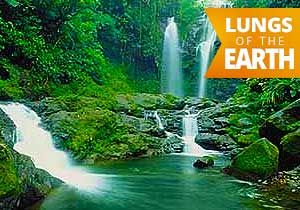 $1847.00
---
In this immensely popular vacation package you'll have the opportunity to visit the highlands of Costa Rica including tropical jungles, cloud forests and even a visit to one of the most active volcanoes in the world, Arenal.
---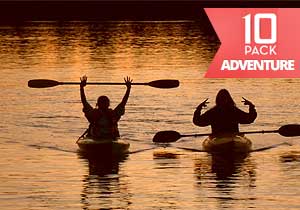 $2650.00
---
Love the thrill of adrenaline flowing through your veins and feeling more alive than ever before? Well take a look at this vacation package chalk-full of exciting and adventurous activities designed specifically for those who love a little adventure in their Costa Rica vacation experience.
---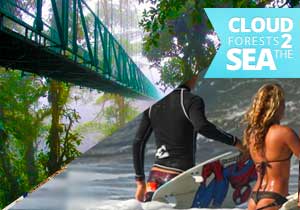 $715.00
---
Costa Rica is world renown for its vast jungles, exotic wildlife and spectacular beaches. This tour will take you from one of the most natural and pristine national parks in the country, the Monteverde Cloud Forest, to the beautiful Costa Rican gold coast, with white sand beaches and azure oceans.
---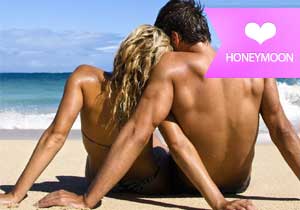 $2715.00
---
Covering a full spectrum of Costa Rican micro-climates, the Costa Rica Honeymoon Escape Package encompasses a visit to the cloud forest, the mighty and majestic Arenal volcano and of course what would a honeymoon be without a trip to the beach.
---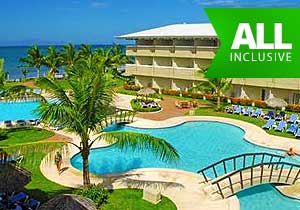 $965.00
---
Fiesta Resort All Inclusive is located along the sands of Puntarenas. This all inclusive resort offers a variety of onsite amenities including, activity room and arcade for the kids, Teen Club for ages 12-17, children's pool and adult pool with swim-up bar
---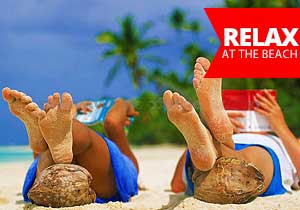 $1705.00
---
Costa Rica is famous for its beaches. Imagine visiting the entire Central Pacific coast of Costa Rica while staying at some of the finest hotels and enjoying a variety of pristine beaches and untouched rain forests. This is one of our more popular packages at CRV and includes stops at the local favorite, Jaco beach and its incredible nightlife. Only a short 1.5 hours from San Jose, Jaco has plenty offer just about anyone.
---
What are you looking for in a vacation?
Party
Parties is what Costa Ricans do best. Discover pura vida
Golf
Check out our amazing packages for golf enthusiasts.